2023 IEEE 30th International Conference on Electronics Circuits and Systems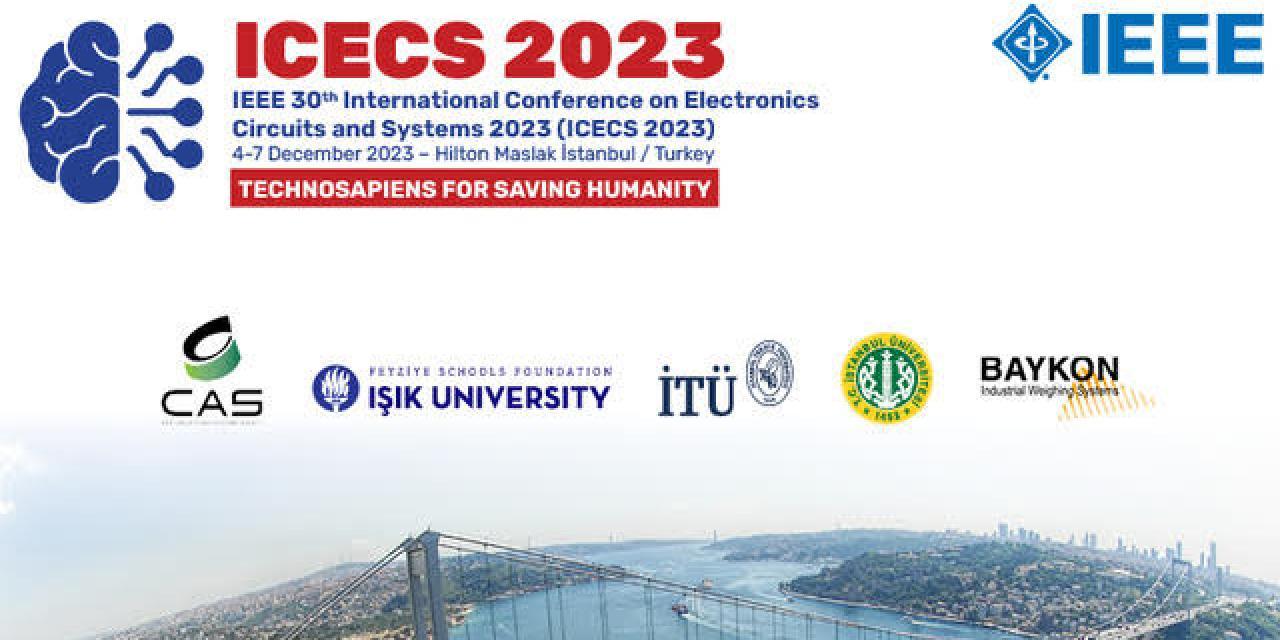 Event Menu
Description
The 30th IEEE International Conference on Electronics, Circuits and Systems (ICECS) will be held in Istanbul, Turkey 4-7 December 2023. As the flagship conference of IEEE Circuits and Systems Society in Region 8 (Europe, Middle East, and Africa), ICECS 2023 will consist of tutorials, plenary lectures, regular, special and poster sessions focusing on recent trends, emerging technologies and advances.
Tracks
Analog/Mixed-Signal/Microwave Circuits
Bio-Medical, Bio-Inspired Circuits/Systems
EDA, Test and Reliability
Digital Circuits and Systems
Linear and Non-Linear Circuits and Systems
Non-Linear Devices, Memristors
Low-Power, Low-Voltage Design
Embedded and Micro/Systems
Neural Networks, Machine/Deep Learning
Sensors and Sensing Systems
Signal Processing, Image and Video
VLSI Systems and Applications
Smart Systems for CAS Applications
Important Dates
Special Session and Tutorials Proposals: 26 May 2023
Notification of Special Session Acceptance: 2 June 2023
Paper Submissions: 16 June 2023
Notification of Paper Acceptance: 15 September 2023
Camera-Ready Paper Submission: 13 October 2023
Instructions for Authors
All papers must be submitted in the final format to be publishable in the conference proceedings and IEEE Xplore®. The papers must not exceed 4 pages (A4 size) with all illustrations and references included. The size of the PDF file submitted should not exceed 2MBytes. Additional pages and/or storage requirements will be subject to extra charges.
Papers submitted for review must clearly state:
The purpose of the work
How and to what extent it advances the state-of-the-art
Specific results and their impact
The degree to which the paper deals with the above issues is fundamental to a successful review and selection of the paper. The most frequent cause of rejections of submitted papers is a lack of new results. Only work that has not been previously published at the time of the conference will be considered. Duplicated submissions to concurrent conferences must be avoided.
All papers must conform to IEEE Formatting Guidelines. Please see the guidelines page for additional information.