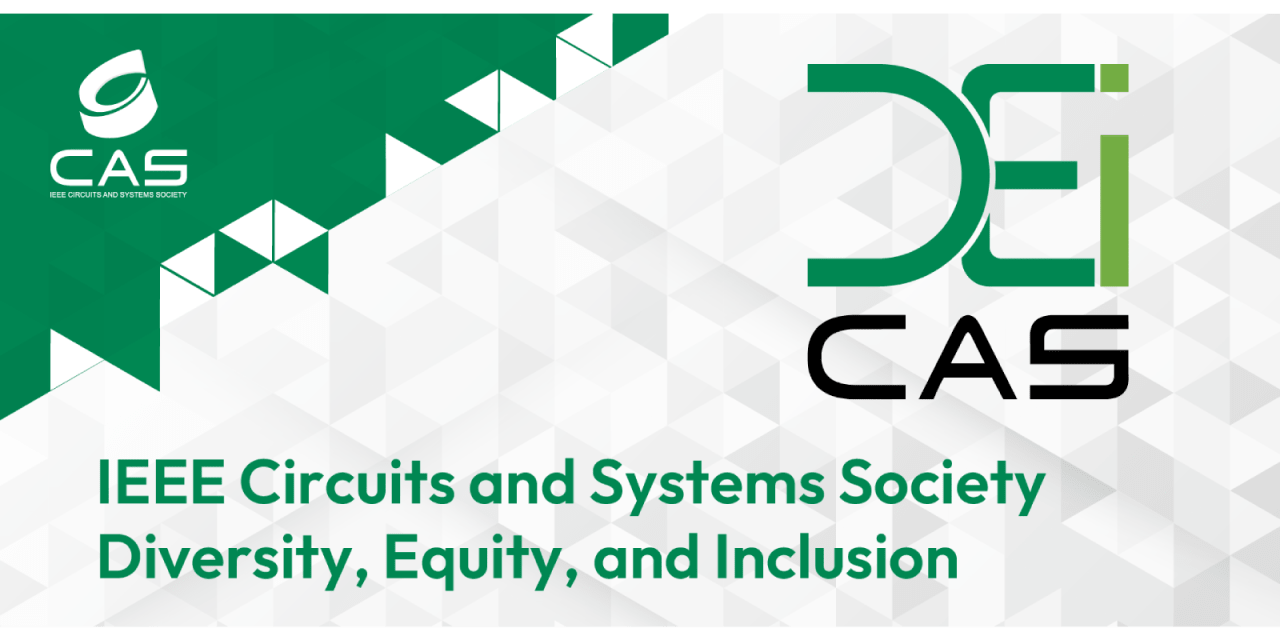 Join the DEI Community
Please, send an email to the DEI Chairs (Click to show email) to inquire about joining the DEI CASS Community.
IEEE and IEEE CASS memberships are recommended, but not mandatory.
Organizing a DEI Event
The DEI CASS committee can support the organizers in promoting the event through the CASS community.
If you are interested in the organization of a DEI event, you can prepare your proposal and inform the DEI chairs. Accordingly, the DEI officers can discuss the new DEI initiative inside the BoG and can offer financial support for the promotion of this event. During past events, a budget has been reserved for supporting invited speakers' travel, arranging promotional items and gadgets, offering cocktail receptions, preparing flyers, assigning appreciation gifts or plaques for speakers, promoting best paper awards, etc.
...And do not forget to ask us for the high-res official DEI CASS logo!
If you want to know more about the organization of a DEI event, contact the DEI Chairs via email (Click to show email).
Please note that anyone who is planning a DEI event at or in conjunction with any CASS-sponsored event (conference, webinar, school, etc) must reach out to the DEI Chair/Co-Chair.
DEI CAS Committee Members
Past Events and Activity Reports