2023 IEEE Asia Pacific Conference on Circuits and Systems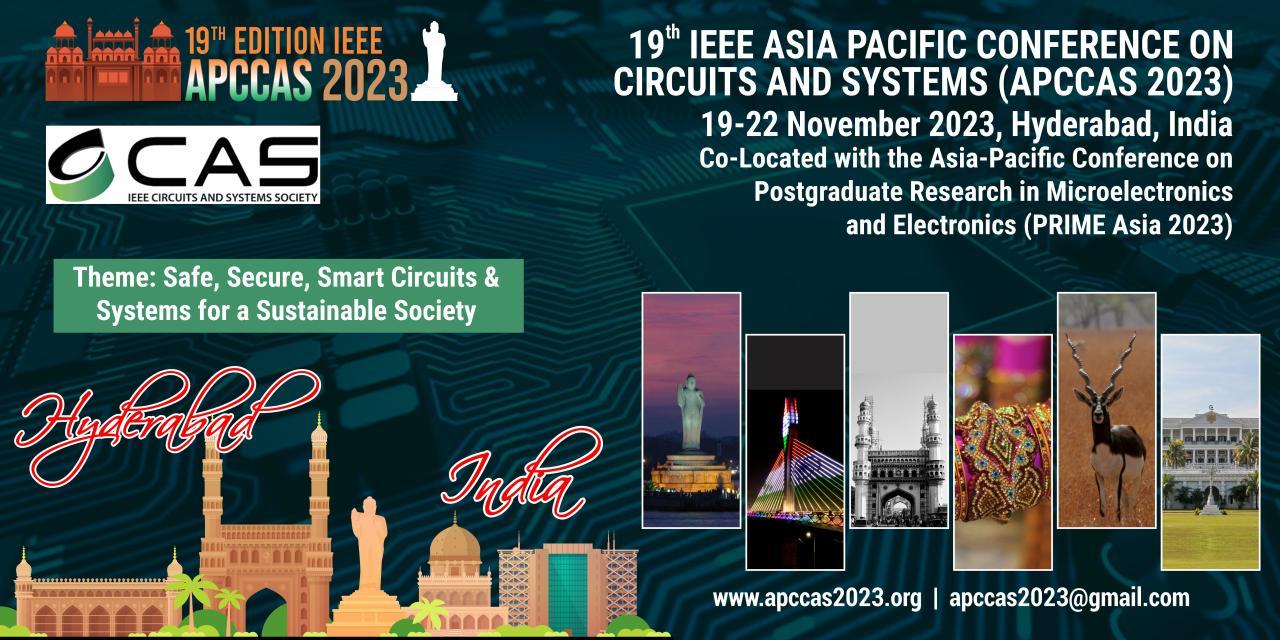 Event Menu
Description
The 19th edition of the Region 10 flagship conference of IEEE Circuits and Systems Society (CASS), the Asia Pacific Conference on Circuits and Systems (APCCAS 2023) will be held in Hyderabad, India. The conference will be held for the first time in India. The IEEE CASS Hyderabad Chapter is hosting the conference with the support of CASS chapters in Bangalore, Delhi, Kerala and Kolkata.
The theme of APCCAS 2023 is "Safe, secure and smart circuits & systems for a sustainable society ".
Safety is the foremost requirement for any commercial system, and especially automotive, aviation and other segments where human life is involved. Functional safety is thus the top priority. A secure system is must have for all IoT and other applications that contain user information. With time traditional systems are miniaturized and loaded with multifold features and deployed for different use-cases giving birth to smart systems for a sustainable society.
APCCAS 2023 will bring together academia, industry, government & research organizations working in circuits & systems from across the globe to share their cutting-edge research.