2022 IEEE CASS Seasonal School: AI/ML for IC Design and EDA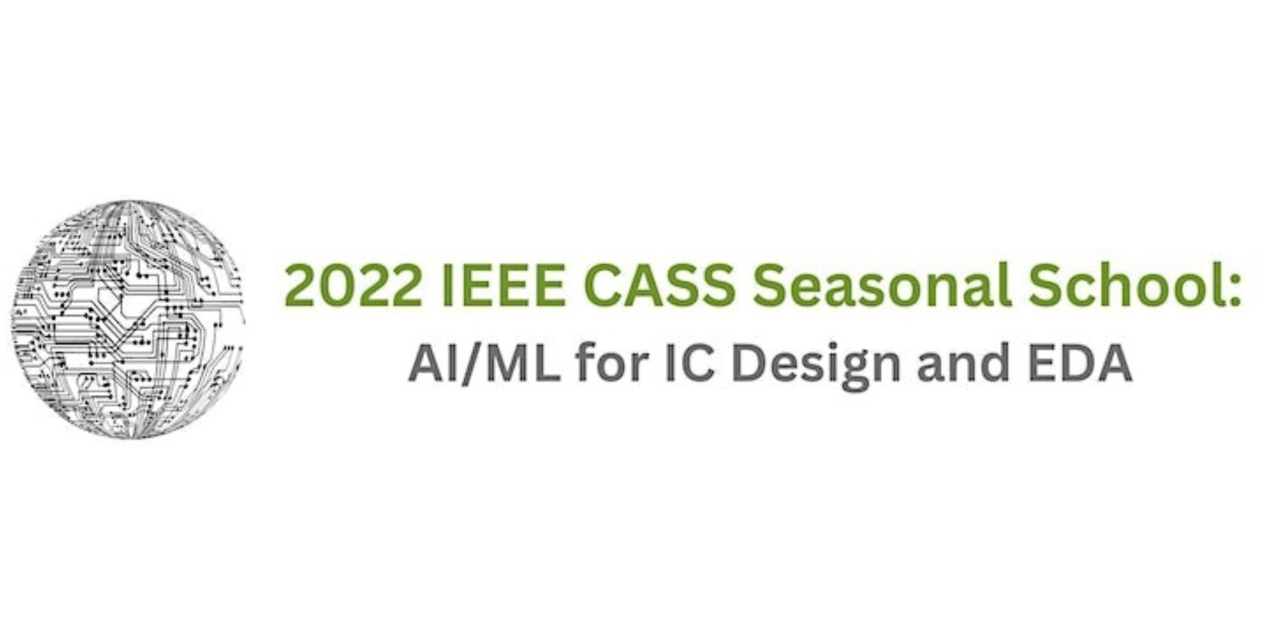 Event Menu
Description
The 2022 IEEE CASS Seasonal School: AI/ML for IC Design and EDA is a virtual event and will have invited distinguished speakers from both academia and industry to teach attendees about the state-of-the-art in applying AI/ML to modern chip design and design automation.
This Seasonal School will be held virtually, i.e., no travel is needed for speakers and attendees. We will plan to start each day at a time that is feasible in Asia, Europe and North America (e.g., 7:00am Pacific = 4:00pm CET = 8:30pm IST = 11:00pm in much of Asia). Depending on the level of interest, we will also organize group watching at UCSD and UT Austin, to accommodate students as well as local industry people if they plan to get together and meet in person. 
This will be a four-day Seasonal School, held on:
Friday 4 November and Saturday 5 November from 9:00 AM-12:00 PM CDT (-5:00 UTC)
Friday 18 November and Saturday 19 November from 9:00 AM-12:00 PM CST (-6:00 UTC)
On each day, we will have three talks plus Q&A, or else two talks plus Q&A along with a lab or demo.